Posted at Feb 19, 2023 10:31 pm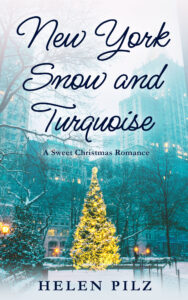 Spend Christmas Eve alone or with the man she's had a crush on for months? The choice is tougher than she thinks.
Recently relocated from New Mexico to New York City, Rose Avila has been too busy (and too shy) to reveal her attraction to coworker, Brian Garner. Brian invites Rose to share a taxicab after work on a snowy Christmas Eve. Icy streets and a traffic accident strand Rose and Brian at his apartment. How can a reserved, small-town, broken-hearted woman ever hope to win the heart of a sophisticated, big city man? She's going to need a Christmas miracle.